The pound made a decisive 174-point gain yesterday, breaking above the target range of 1.2436/76. The Marlin Oscillator has approached the border of the bulls' territory, a new upward momentum is brewing, to the target level of 1.2637, but the price must first settle above the upper limit of the 1.2476 range, and while it does this during the day, Marlin will have time to move into the positive area. The signal, therefore, will not mature until tomorrow morning. Or, in case of growth, it can be another breakthrough as a repetition of yesterday.
And, of course, it is important to note an equally large scenario with the price reversing downwards. In this case, the signal line of the oscillator will not go into the positive area, it will reverse from the zero line, and the price will settle under the lower border of the range.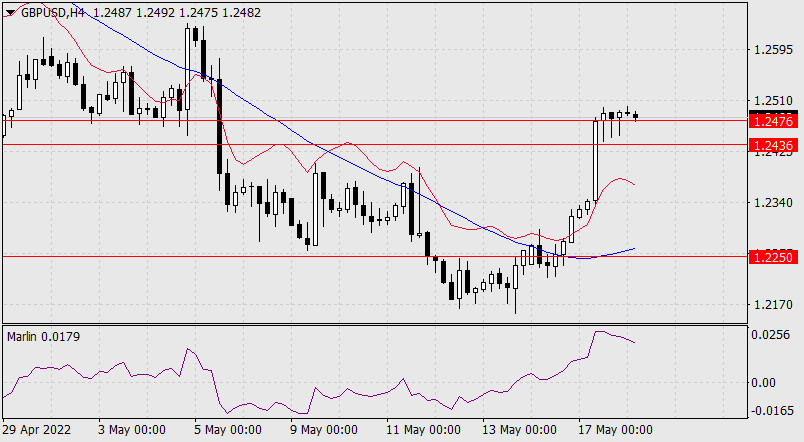 The price has consolidated above 1.2476 on the four-hour chart, but we need to settle on the higher, daily time frame. The Marlin Oscillator is reversing from the overbought zone. In general, the situation is neutral, the price may consolidate in the range of 1.2436/76 before receiving any additional information from the outside world.